Dear Yale Glee Club Associates,
We in New Haven are eagerly anticipating spring, and with it, the welcome return of our Annual Singing Dinner. YGC alums of all ages, we do hope to see you there! 
This year's gathering will take place April 13th at The Yale Club of New York City, one of Manhattan's most historic and magnificent spaces. If you have never attended, this dinner is where current and former members of the Glee Club gather once a year to eat, drink, and sing Yale songs informally, in a comfortable, multi-generational atmosphere of friendship and appreciation. Songs will be provided, or bring your favorite Yale songbook along with you.
Jeff Douma will share highlights of the Glee Club's current year, along with news about the activities of the Yale Alumni Chorus. We will introduce the seniors, "sing in" new nominees for the board, announce the Yale Glee Club Medal winner, and celebrate the year in mirth and song. It is always a congenial evening of shared memories and traditions, old and new.
Registration information:
We will meet Saturday, April 13, 2019 at the Yale Club of New York City, with a cocktail hour at 6:00pm, followed by dinner around 7:00pm. Come early to meet some of the current students and catch up with friends. 
Ticket prices for this year's dinner are: 
·       $30 for classes 2009 – 2018
·       $80 for all classes before 2009, and all guests 
You  can register online at: https://yppsweb2.its.yale.edu/gleeclub/singingdinner2019.asp
I do hope you can join us this year, where we can "laugh and sing, and merry be," all gathered around our tables of friendship once again.
Yours in song,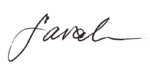 Sarah S. Heath, '73
President, Yale Glee Club Associates