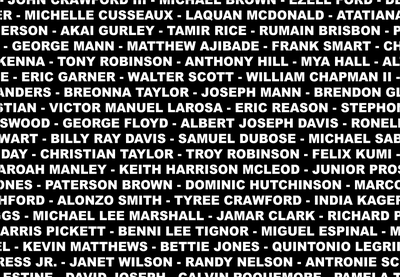 June 2020
As a musical organization that believes in the power of the arts and of singing in particular to build community, we stand in solidarity with the millions in our country and around the world who have spoken out in recent days against the senseless murder of George Floyd at the hands of police officers, and against the long, painful legacy of institutionalized racism that remains woven into the fabric of our society and has resulted in countless injustices, named and unnamed, against Black people and other people of color. Black Lives Matter.
We join other arts organizations around the country in committing to singing works by creators of color in every public performance during the upcoming academic year and to maintaining and broadening our commitment to diversity in programming in future seasons.
As an organization cognizant of its history and institutional privilege, we commit to educating ourselves about the historical and cultural context of our repertoire and our role in singing it.
We recommit ourselves to maintaining, strengthening, and expanding our partnerships within our local community, to devoting significant financial resources in the upcoming year and in future years to these efforts, and to encouraging our alumni to donate to these efforts as well.
And we urge members of the Yale Glee Club community and the broader choral community to take action both as individuals and as organizations by donating, contacting your elected representatives, signing petitions, or getting involved in local organizations that promote justice, equity, and inclusion.